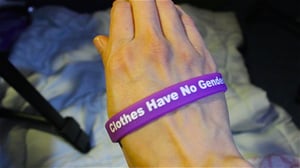 $

4.00 - On Sale
There's here!!!! They are finally Here!!!
*Break-proof and sexy-proof ;D
Made with strong silicone, super soft!
Gender discrimination and Gender Roles have played a part for many years, but it's time to show our pride and prove we can be Beautiful or handsome, no matter the clothes you wear.
*Design by Joeyblondewolf2